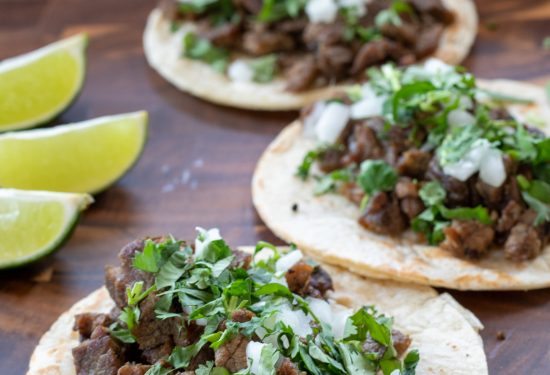 Mini corn tortillas topped with your choice of meat, cilantro, onion, and a lime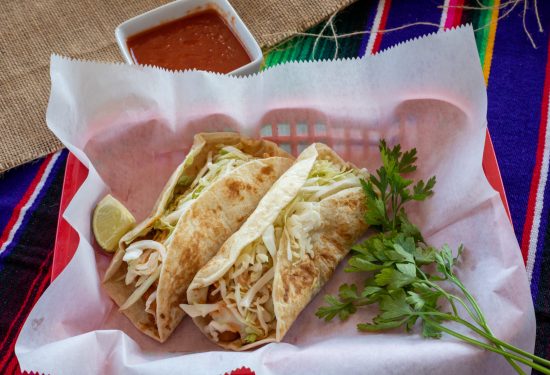 Fried white fish topped with our homemade baja sauce, salsa, fresh cabbage and lime. Choice of soft flour or corn tortilla, or bowl.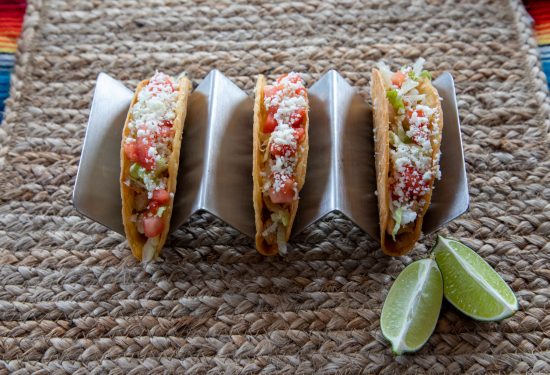 Choice of 6″ soft corn, flour, or crispy corn tortilla topped with lettuce, tomatoes, salsa, sour cream, and queso fresco cheese.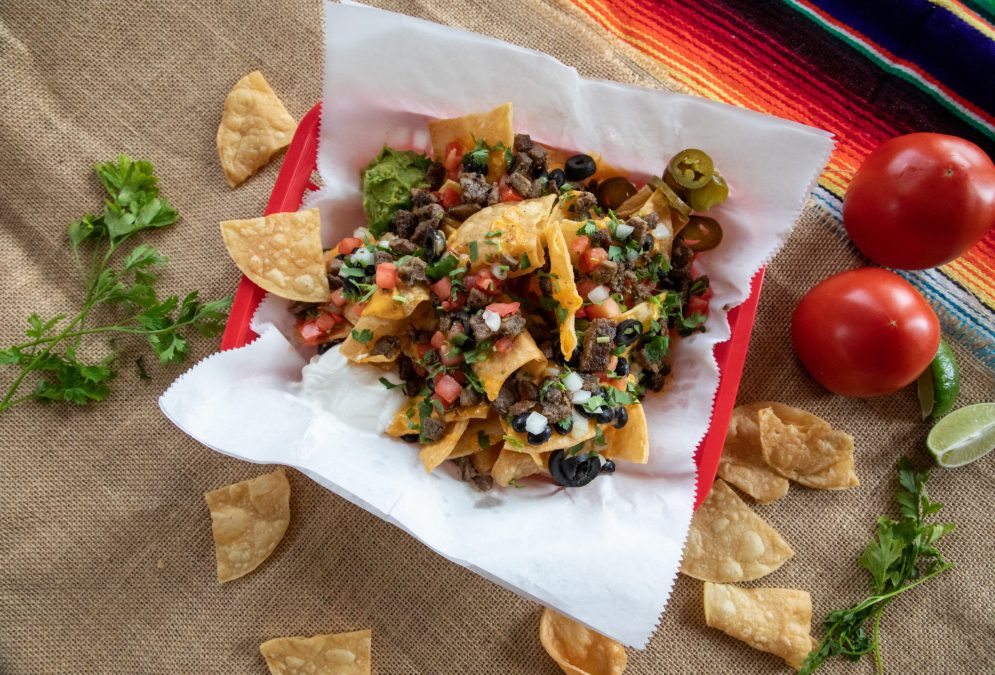 Homemade tortilla chips topped with melted queso, salsa, black beans, tomatoes, cilantro, onions, black olives and jalapeños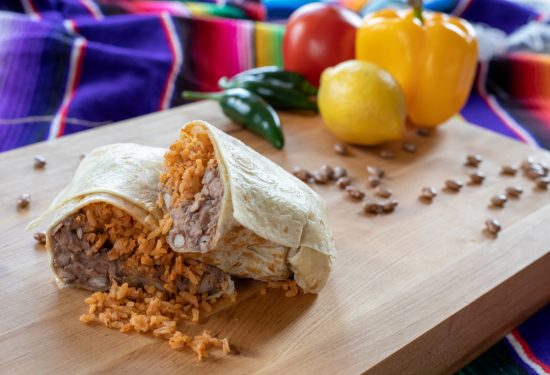 12″ flour tortilla stuffed with rice, beans, cheese, salsa and sour cream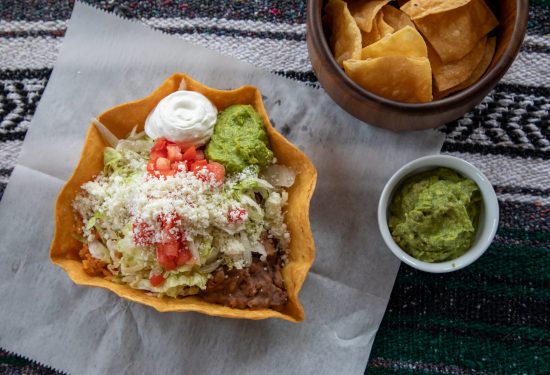 Crispy taco shell filled with rice, beans, lettuce, tomato, queso fresco, guacamole and sour cream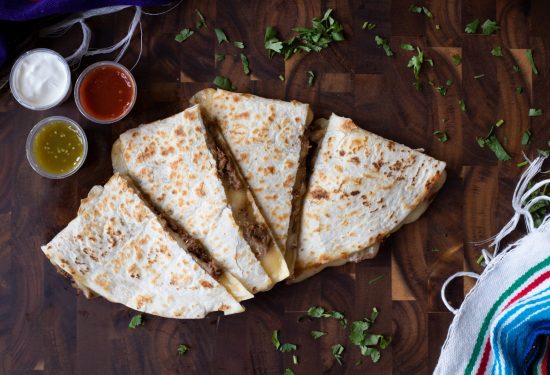 Melted cheese in a 12″ flour tortilla served with a side of salsa & sour cream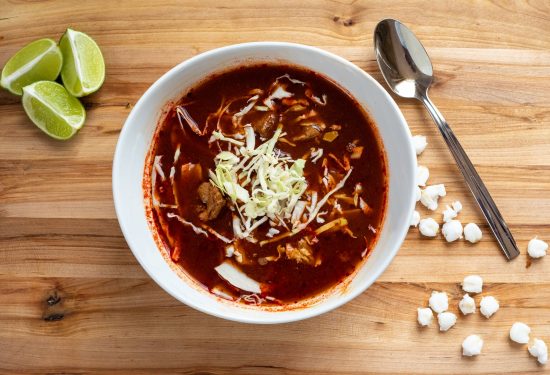 16 oz bowl of fresh, homemade soup served with a mini bag of chips and salsa.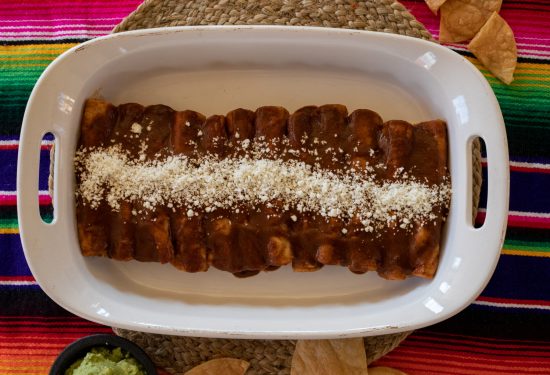 12 corn tortillas stuffed with cojita cheese rolled in OTS enchilada sauce and topped with queso fresco! *24 HOUR PRE-ORDER